420 Bride Street
A Standalone Novel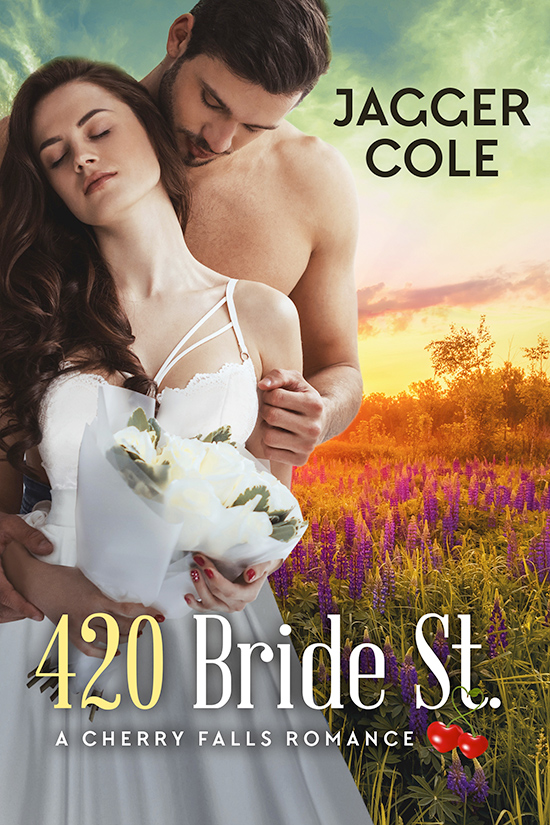 The situation was supposed to be simple. I needed a place to stay.
He needed someone to handle his horse…uh, appendage.
No, literally. Get your mind out of the gutter. Colt Patton's prize stallion was having some mare problems that only a vet like me could take care of. In exchange, he's got a room for me in the guest cottage on his ranch. Easy-peasy, right?
Wrong.
Because now I'm roommates with the hottest, snarliest bachelor in town. Who I've accidentally seen sans-clothing. Who I now know, definitively, has a lot in common with his stallion. Who comes with a trail of baggage as long as his…property line.
Any girl with an ounce common sense would run for the hills. There's only one problem: I can't seem to look, much less run, away from Mr. Snarly-Hot.
When Colt's psycho cheating ex comes looking to steal his land, and when my dangerous ex comes looking to stir up trouble, we find the perfect solution: pretend to be engaged.
After all, what could possibly go wrong pretending to be in a romantic relationship with an older, damaged, irresistibly gorgeous former Marine with eyes that make me weak and a smile that turns me to mush?
Remember when this was supposed to be simple?
Yeah, me neither anymore.