Big Deck
Book 1 of the Tuff Built Series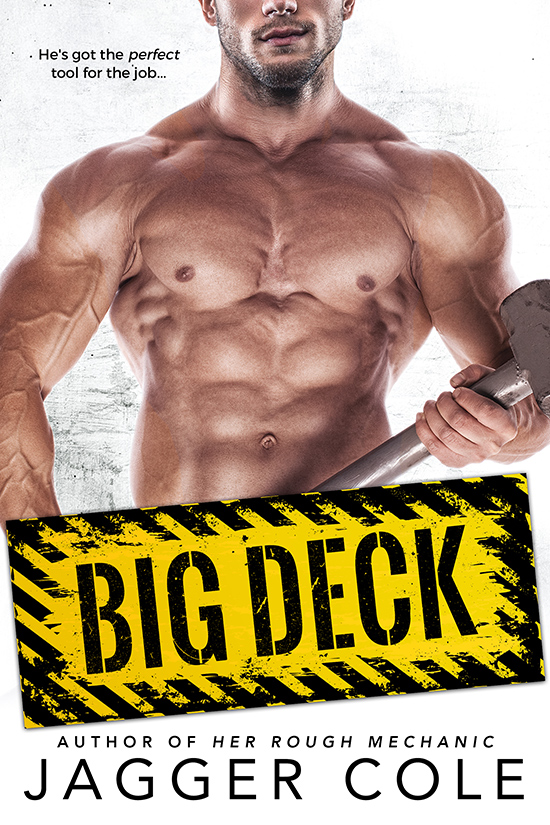 He's got the perfect tool for the job.
Hardened, growly, and huge. When rough and tumble construction foreman Hollis Ford arrives at the house of his new client, he's not sure what to expect. But it sure isn't A-list movie star Heather Carlton.
Curves that were made for his rough hands, wild red hair, untamed sass, and a spitfire mouth he's dying to taste. Hollis hasn't been with a woman in years, but one look at Heather, and he knows she's all he'll ever want. One look, and she's his to claim.
Heather's new to Colorado, trying to escape the craziness of Hollywood. She's hired a contractor to rebuild the deck on her new house, but when she opens the door to six-foot-five of big, hard, and gorgeous, her whole world turns upside down.
When a long time stalker finds Heather and tries to hurt her, the beast Hollis has spent years locking away inside threatens to break free. Now there's a new job: protect his woman, and destroy anyone that would try and hurt or take her from him.
Heather needs protection. She needs saving. She needs a big…deck. And Hollis is every inch the man for the job.