Everything He Needs
Book 2 of the Wants & Needs Duet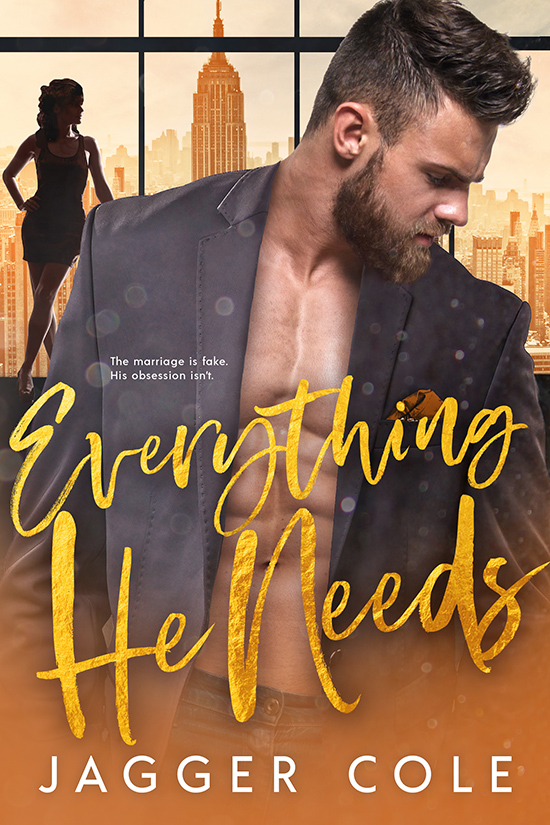 Elise:
I've been living a lie. To climb the ranks of the boys club of finance, I pretended to be something I'm not. I've avoided men for years, but there's no avoiding Sam Hemmings. Rich, gorgeous, cocky, and wild, he's like a caveman cowboy. He's also the very last thing I think I need.
A freak blizzard has us trapped together in the same hotel. But a freak twist of fate may have us trapped together for a heck of a lot longer than that. See, Sam needs a wife, or he'll lose half his fortune.
He's out of options; I'm out of excuses. What could possibly go wrong?
Sam:
Stubborn mule. Horse-headed. A jack—well, you get it. I've been called all sorts of things. But not a single person's ever called me out on my own BS as much as Elise James.
The woman confounds me, and infuriates me. But she also has me curled around her damn pinky finger, if I'm being honest. I know I'm barking up the wrong tree with her. But stubborn is as stubborn does, as they say.
My witch of an ex-wife and my equally miserable brother are after the fortune I've built with my bare, rough hands. I'm about to have my empire cut off at the knees, unless I find a bride.
I've sworn off women for years, but I might be out of options. But I also might have the only option I really want standing right in front of me…