Roping His Bride
A Standalone Novel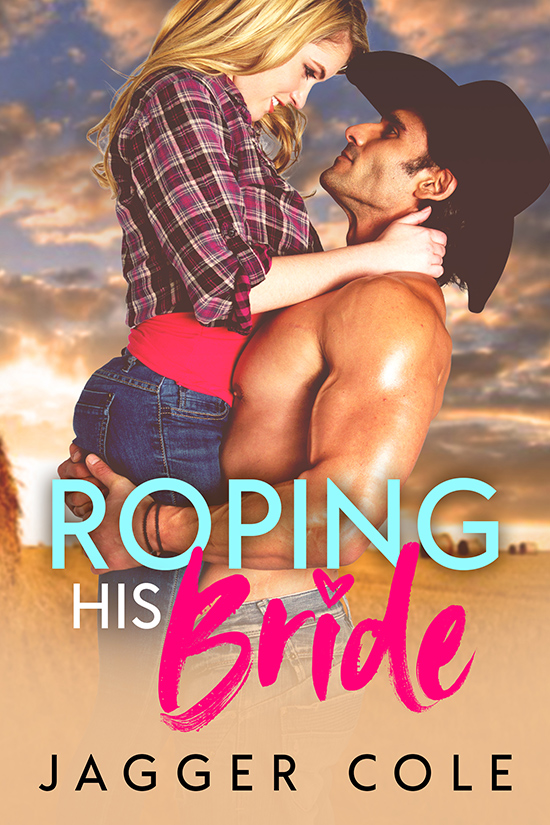 "Those Jones boys are nothing but trouble!"
It's literally the first thing anyone says to me the second I step foot in Saddle Creek…
I should've listened.
My job for a development company has me in the middle of nowhere Montana trying to secure a land deal. There's just a few teeny problems.
One: the ornery, foul-mouthed, smug rancher who owns the place would rather eat horse turd than sell.
The second? Tucker James is hotter than heck, sinfully tempting, and all sorts of irresistible.
And the third? A freak storm has me stranded at his ranch and out of cell service, with a tree-branch turning my car into a pancake. Now I'm up Tucker James creek without a paddle.
I'm white wine and Louboutins. He's whiskey and spurs. Plucky city girl meets rugged country boy? This is no movie "meet-cute". This is a meet-disaster.
Trying to buy his ranch might be a mistake. Sharing his bed most certainly is. But falling for the gorgeous rancher who wants nothing more than a wife and a family? Well that'd be the biggest mistake of all.
Good thing there's no way I'm falling for Tucker James.
After all, those James are nothing but trouble…