Power: The Complete Series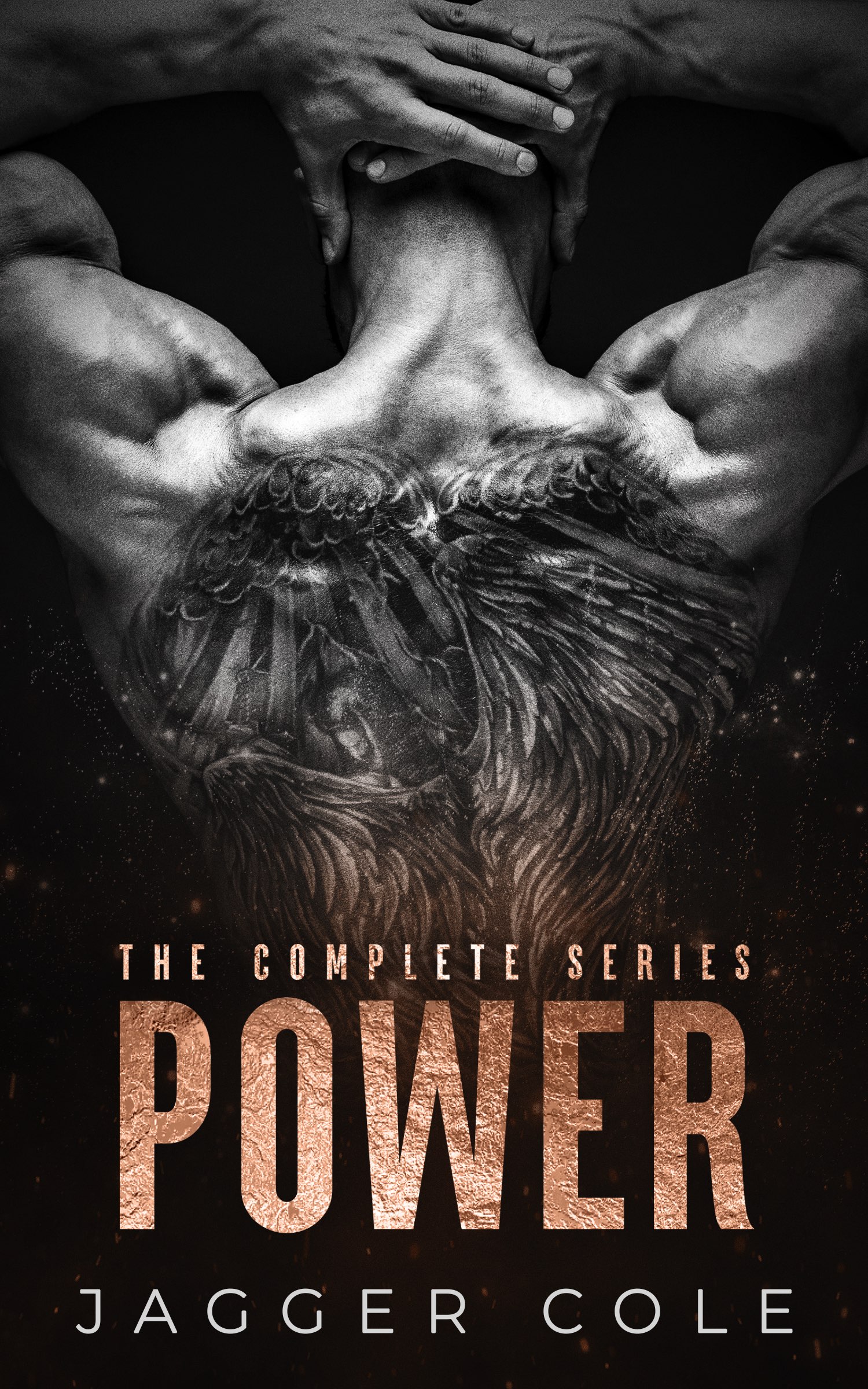 Releases August 17th, 2023
A tyrant. An outlaw. A warlord.
Three ultra-possessive and powerful men and the three smart, defiant women who make them fall to their knees. This sinfully hot collection contains all three page-turning enemies-to-lovers books of Jagger Cole's epic Power series, together in one place.
Tyrant:
She's all mine. She simply doesn't know it yet.
I spent half my life as a savage guerrilla soldier, fighting to take back the kingdom that was stolen from me.
My will is iron, my control unflinching, and my heart walled-off and cold.
Until Claire Shaw explodes into my world.
My enemies seek to turn the world against me. They call me the tyrant. Bringing Claire here as part of a media tour was meant to set the record straight. But once I lay eyes on the strong-willed reporter, I know I'm about to keep her all to myself, come what may.
Freedom takes power. Protecting my kingdom takes an iron fist. Making Claire mine might just take me apart at the seams, but so be it.
The world already calls me a tyrant. Let them see how I am when I truly take what I want…
Outlaw:
I'm a savage beast in a three-piece suit.
The streets of London are my empire; my kingdom. Clawing my way to the top of the food chain has been a vicious, brutal affair, and nothing will unseat from my throne.
But there's a new player in town. A tempting little usurper who thinks she can waltz in and pluck what's mine from my very fingers. But she's more wrong than she can possibly know.
The curvy little firecracker is Viviana Amantea—a literal princess who's got her eye on my empire. Little miss privilege wants to play bad girl. But this is no game, and in my city, I play to win.
It's time this princess learned who's king in this town.
They say keep your friends close and your enemies closer. Well I'm going to keep Viviana as close to me as possible. So close that she can never get away.
All's fair in love and war? Game on.
Warlord:
She wants me dead. I want her as my wife.
They call me a savage. A beast. A jungle warlord fighting a forgotten war in a place the world forgot. And believe me, that suits me just fine. No rules, no BS, no baggage.
That is, until the very second Isla Carrington steps off a plane and into my world as my captive.
Keeping the sassy, uptight, literal duchess here is dangerous. Not because of the bullets, mortars, or the man-eating tigers that prowl this jungle.
Because her being here temps me.
I should send her packing. But a rival wants my head on a plate after a misunderstanding. The only way I keep it on my neck is if I pretend my gorgeous captive is my new wife.
I threw myself into a jungle war for the freedom to be alone and escape the world. Now, I'll do anything to keep her with me.
And all to myself.
The Power series contains three standalone books; Tyrant, Outlaw, and Warlord. No cliffhangers; HEAs included.