The Boss's Temptation
Book 2 of the Scaliami Crime Family Series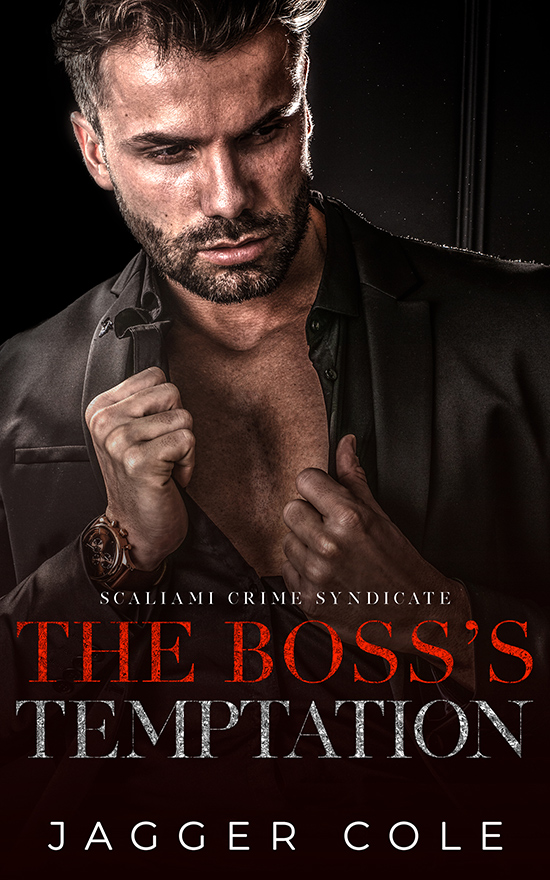 I'm torn between a hero I don't know, and a monster who makes my knees weak.
I come from Bratva royalty. But this is no fairytale, and I'm no princess. Right now, I'm a bartering chip. I'm being pushed to marry the cold, hardened kingpin boss of the Scaliami crime syndicate to smooth over a wrong I didn't commit.
He's known as a savage. A cold and calculating villain. He's a monster, and yet he's also captivatingly gorgeous. He's twice my age. He makes me think forbidden thoughts I've never had before. He makes me crave things I shouldn't.
Years ago, I fell for a hero. But now I'm losing my mind for a villain. One is the fantasy. The other is my future. And the lines between them are blurring by the second.
But there's more to this than meets the eye. The walls are closing in. My own criminal family wants me to play the double agent. Outside forces want to use me against him.
But he just wants me. He wants me to scream his name. He wants to make me his in every possible way. And God help me, I want him to.