Dark Prince
Book 2 of the Savage Heirs Series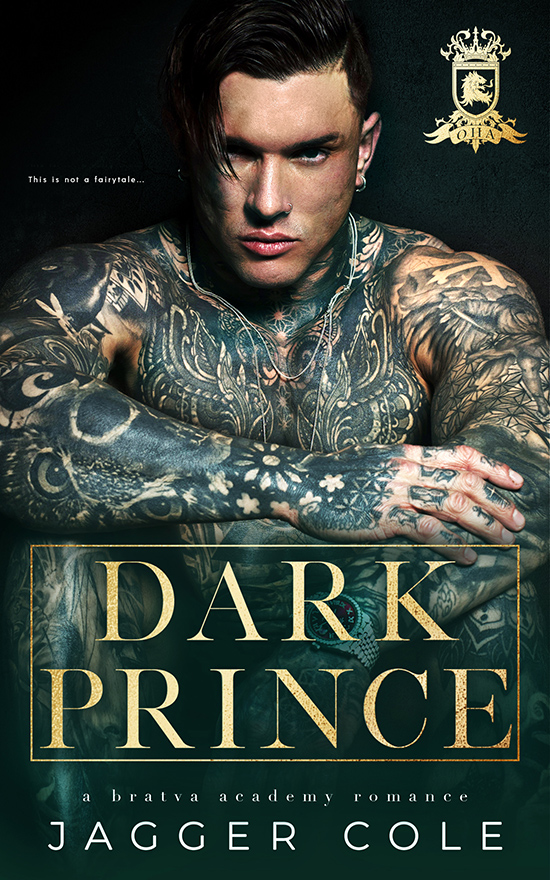 This is not a fairytale.
There's no glass slipper, only shards. Prince Charming is the villain, and happily ever afters are a myth.
Except now, I need to construct one.
Me, the fake princess, with a make-believe happily never after, to the anti-Prince Charming himself.
Coldly beautiful, brutally ruthless, and heir to a criminal empire. Misha Tsavakov hates me, but he'll be my fabricated prince, for a price:
All of me.
I belong to him now. No limits. No mercy. And no kiss before midnight to end this curse. No kissing at all, actually.
The deeper we get, the darker and more twisted this maze of thorns becomes. There's no way out. But the harder I fight, the more it might be that I don't want a way out.
Real or not, there's one thing about fairytales that no one ever warns you about:
When you put on glass slippers, you'd better tread carefully.
Or you'll bleed.
This standalone, extra angsty Bratva academy romance is guaranteed to leave your kindle steaming. Step into the viper's nest of Oxford Hills Academy and meet the Savage Heirs of Bratva kings and oligarchs.
Absolutely no cheating, no cliffhanger, and a happy ever after.