Forbidden Crown
Book 4 of the Savage Heirs Series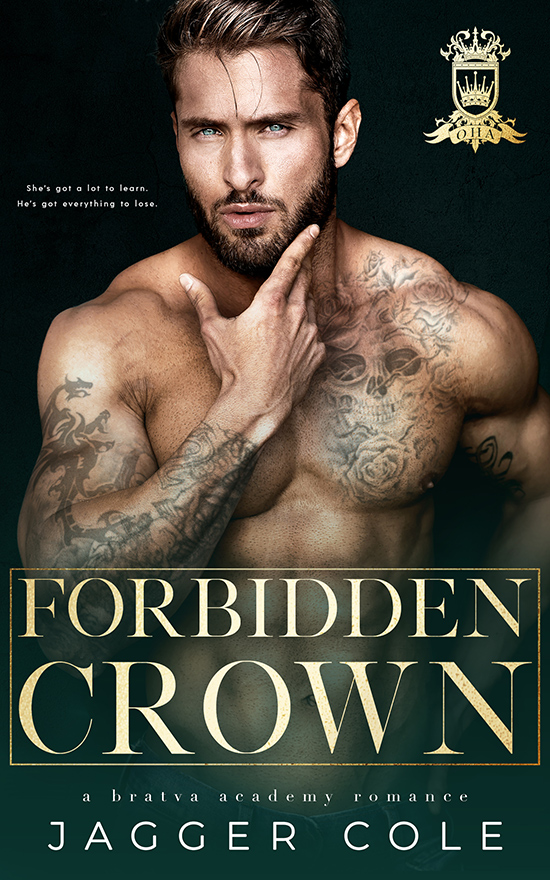 She's the forbidden fruit, and I took a bite.
In my defense, it was before I knew who she was.
Before she knew the devil's deal I made with her family.
She's off-limits. Half my age. Innocent in a way that redefines sin and temptation.
I'm broken, dangerous, haunted by my past and wanted by the Bratva.
Touching her could mean losing everything.
But keeping myself from her is an impossibility.
Consider this my confession.
Signed with a scandal, sealed with the forbidden, delivered with a fall.
I had a taste.
Now, I'll devour her whole.
This standalone, extra spicy Bratva academy romance is guaranteed to leave your kindle steaming. Step into the viper's nest of Oxford Hills Academy and meet the Savage Heirs of Bratva kings and oligarchs.
Absolutely no cheating, no cliffhanger, and a happy ever after.