Prince of Hate
Book 6 of the Kings & Villains series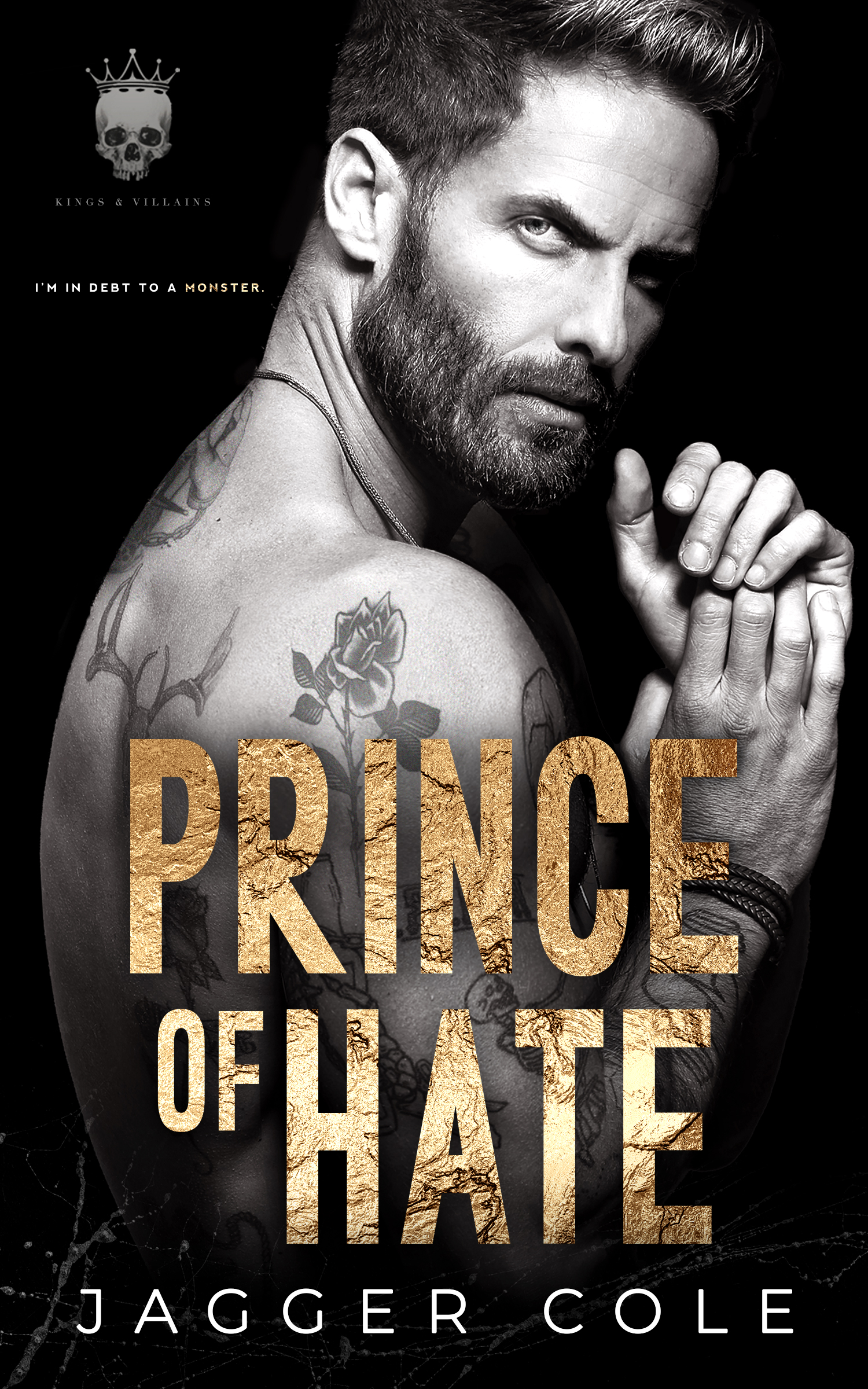 He's my curse. I'm his cure.
To settle my father's debt, I've taken his place as prisoner to a monster.
A dangerously beautiful beast of a man with cold blue eyes and ice around his heart. A vengeful, reclusive billionaire cloaked in scars and haunted by pain and violence.
He looks at me like he can't decide if he'll kiss me or destroy me. He has rules I'll follow and commands I'll obey—willingly, as per our deal.
But "eagerly" isn't something I expected. "Desperately" makes it even worse.
Because with every possessive touch.
Every brutal, stolen kiss.
Every claimed part of me, piece by sinful piece.
I fall deeper into the beast's clutches. And closer to finding the answer to the curse that will destroy us both.
Prince of Hate is a standalone dark age-gap romance with mafia, forced proximity, grumpy/sunshine, and "touch her and I'll unalive you" themes. Readers are advised to read the TW inside. No cliffhanger; HEA included.